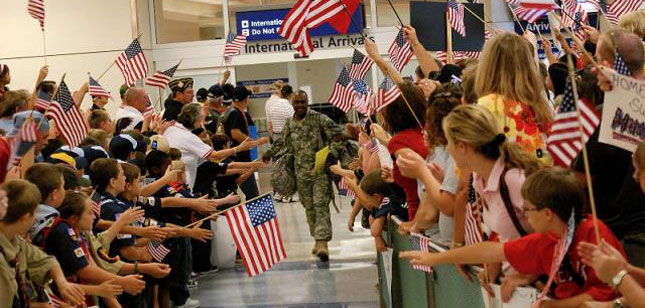 Military Travel
Destination Travel provides members of the military with a unique combination of savings and service. Using our proprietary search technology we are able to find deeply discounted military fares that you just cannot find on other travel sites.
If you are an active duty member of the military you can save as much as 70% by booking your next trip with Destination Travel. This is possible because domestic airlines offer military discount fares for active duty personnel and their families on most flights.
These savings typically range from 20% to 70% depending on the cities and dates you are searching on. In some cases the military discount may be sold out and if that is the case we will indicate as such. In those situations the non-military fare we offer will be the lowest fare available online.
To get started, you can create a travel profile by clicking here or you can simply start searching right from this page.